Registration Info.
Exhibition Dates
Show Dates: March 15 (Fri.) - 18 (Mon.), 2019
Show Times: 10:00 AM - 6:00 PM
Venue
Taipei Nangang Exhibition Center, Hall 1, 1F & 4F
(No.1, Jingmao 2nd Rd., Nangang District, Taipei City, Taiwan) Map
Admission
Admission: NT$200 (General audiences)
Discount:NT$100 (The handicapped persons with handicapped manual / Seniors over 65 and with ID / Children under 12)
Exhibit Category
Bakery plant & baking machine
Material, Ingredients & Additives
Baking equipment & processing machine
Bakery Hall of Fame
Refrigerating technology & machinery
Finished Breads, Pastries, Cakes, Confectionery, Biscuits & Chocolates
Gift Boxes, Packing Materials & Machinery
DIY tools & equipment
Bakery Auxiliary Product
Coffee / Ingredient
Coffee Machine / Equipment / Tool
Beverages / Drink mix
Showroom Preview
Machinery / Equipment
Ingredient / Baked goods
Bakery Hall of fame
Coffee alley
Contest stage
Workshop area
Advisory Board
The Bureau of Foreign Trade, MOEA
Industrial Development Bureau, Ministry of Economic Affairs
Organizer
Taipei Bakery Association
Co-organizer
Department of Information and Tourism, Taipei City Government
International Federation of Chinese Bakery & Confectionery Association
United Bakery Association ROC
Taiwan Confectionery, Biscuit & Floury Food Industry Association
China Grain Products R & D Institute
Taiwan Gateaux Association
Taipei B.I.S. Association
National Kaohsiung Hospitality College
Taipei Kai-Ping Culinary School
Executor
Chan Chao Int'l Co., Ltd.
Universal Communication Group, Ltd.
Media Partner
foodNEXT, ihergo, Fooding, C3offee
Exhibition Fee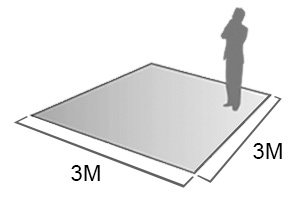 Raw Space (3m x 3m)
Price: US$2,100
Without partition, carpet or any display facility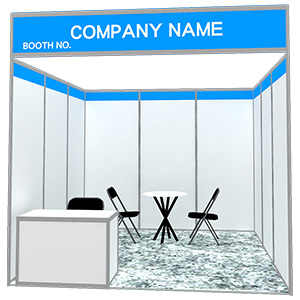 Standard Booth (3m x 3m)
Price: US$2,400
Partition Walls, Carpet. Reception Table (100L*50W*75cmH)*1 pcs, Round Table*1 pcs, Folding Chair* 3PCS, 10W LED Spotlight(yellow light)* 3PCS, Lifted Fascia Board(50cmH) with Company Name & Booth Number* 1PCS, Distribution Box with 5A/110V Socket* 1pcs
Payment Information
Checks Payable: Chan Chao Int'l Co., Ltd
Mailing Address: 3F, No 185, Kangchien Rd., Neihu Dist , Taipei, Taiwan 114
Tel: +886-02-26596000
Fax: +886-02-26597000
Telegraphic Transfer bank information
Bank Name: Hua Nan Commercial Bank Ltd. Shi Hu Branch
Account name:Chan Chao Int'l Co., Ltd
Account no.: 179-97-000565-5
Swift code: HNBKTWTP179
Please submit your bank transfer receipt by email in advance. We will confirm your payment after we receive the money.
Booth Allocation & Meeting
The organizers reserve the right to all booth allocation and arrangements.
The exhibitors are organized by theme and product type.
Booth allocation priority based on following criteria: - Number of booth(s) - Date of registration and payment.
Exhibitors are NOT allowed to share booth numbers with exhibitors from other companies.
The booth selection meeting will be held about December, 2017. Due to the difficulty of attending the meeting for international exhibitors, you can choose your booth location by email or authorize the organizer choose for you.
Exhibition Manual
Upon acceptance of its application, each exhibitor will receive an Exhibition Manual, which provides detailed information about electrical installations, shipping instructions, travel agents, forwarding and handling agents, booth decorations, and fees for booth facilities.
Withdrawal Guidelines
Once the 50% deposit for an exhibition booth or an exhibition fee has been paid, it cannot be refunded.
Companies or institutes who violate the policies below may be removed and banned from future TIBS events for 2 years: - Booths rented by participating companies cannot be transferred in private or utilized by companies with a name other than the company name used during application. - Products displayed by participating companies must be related to the bakery industry.
The organizer will not be responsible for damage caused by natural disasters. Exhibitors are encouraged to purchase insurance to cover natural disasters.