PON of Taiwan - Beauty and the Beast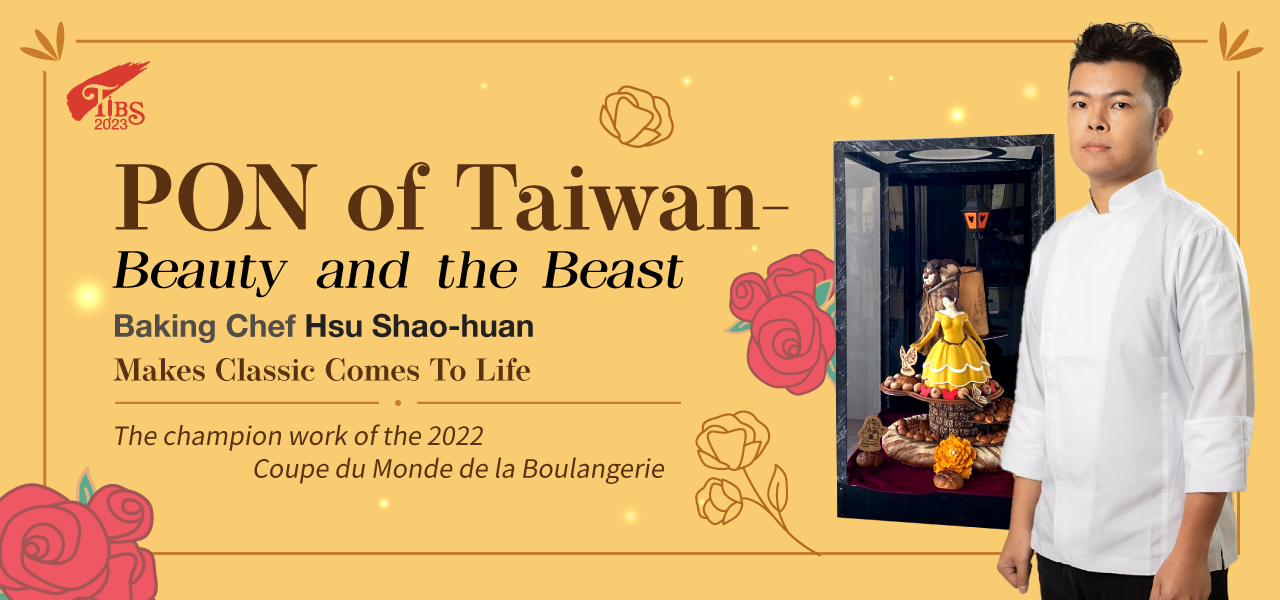 Specially invite Baking Chef Hsu Shao-Huan, one of the champions of the 2022 Coupe du Monde de la Boulangerie, to make classic comes to life again!
The "Beauty and the Beast" work will display for four days. Anyone who wants to see the champion work in person is welcome!
※The work on display is a post-production replica, and not the actual product.
Display Time
Feb. 16(Thu)- Feb. 19(Sun) , 2023
Display Place
Taipei Nangang Exhibition Center, Hall 1, 1F
Introduction of work
With "love" as the artisanal baking theme for the 2022 Coupe du Monde de la Boulangerie, the visual presentation of this work is based on"Beauty and the Beast". Kneading techniques are paired with an artistic concept. In addition to the natural colors of its ingredients, it also displays the distinctive golden hue of freshly baked bread.
The finished product tells the story of how "love" is not determined by external appearances, but through genuine understanding. True beauty lies within - love is not perceived with the eyes, but felt with the heart. As long as two loving hearts strive to understand and protect each other, words are not necessary. And, love is not only an emotion, it is also an art.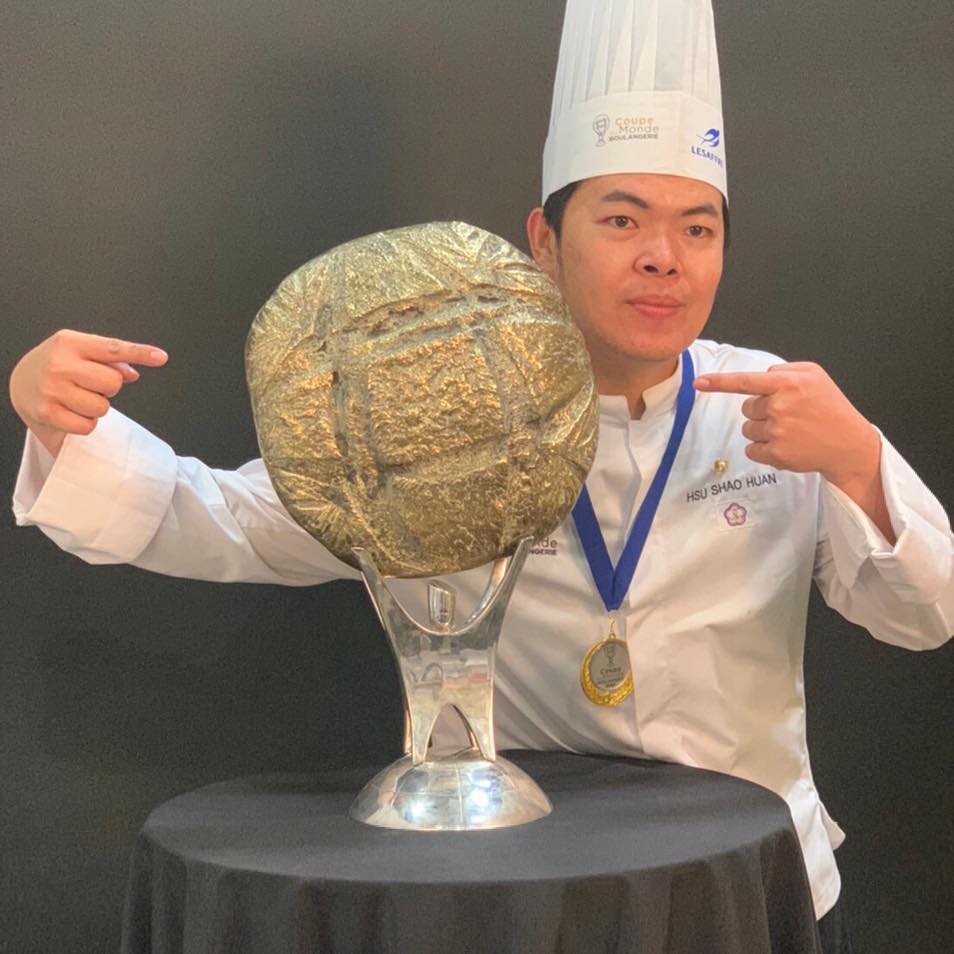 Baking Chef|Hsu Shao-huan

The champion team of the 2022 Coupe du Monde de la Boulangerie
Born in 1987, entered the industry at the age of 20, and previously worked as the head baker at a five-star hotel. He had also served as a professional lecturer at various vocational high schools and universities in Taiwan. Currently, he is an associate professor at a university.
Traditionally, baking has been passed down conservatively via a master-apprenticeship model.  Along with the rapid changes of time, "sharing and growth" has become the expression of a new era of bakers built on this foundation of inheritance.