2022 Taiwan Gâteaux Cake Contest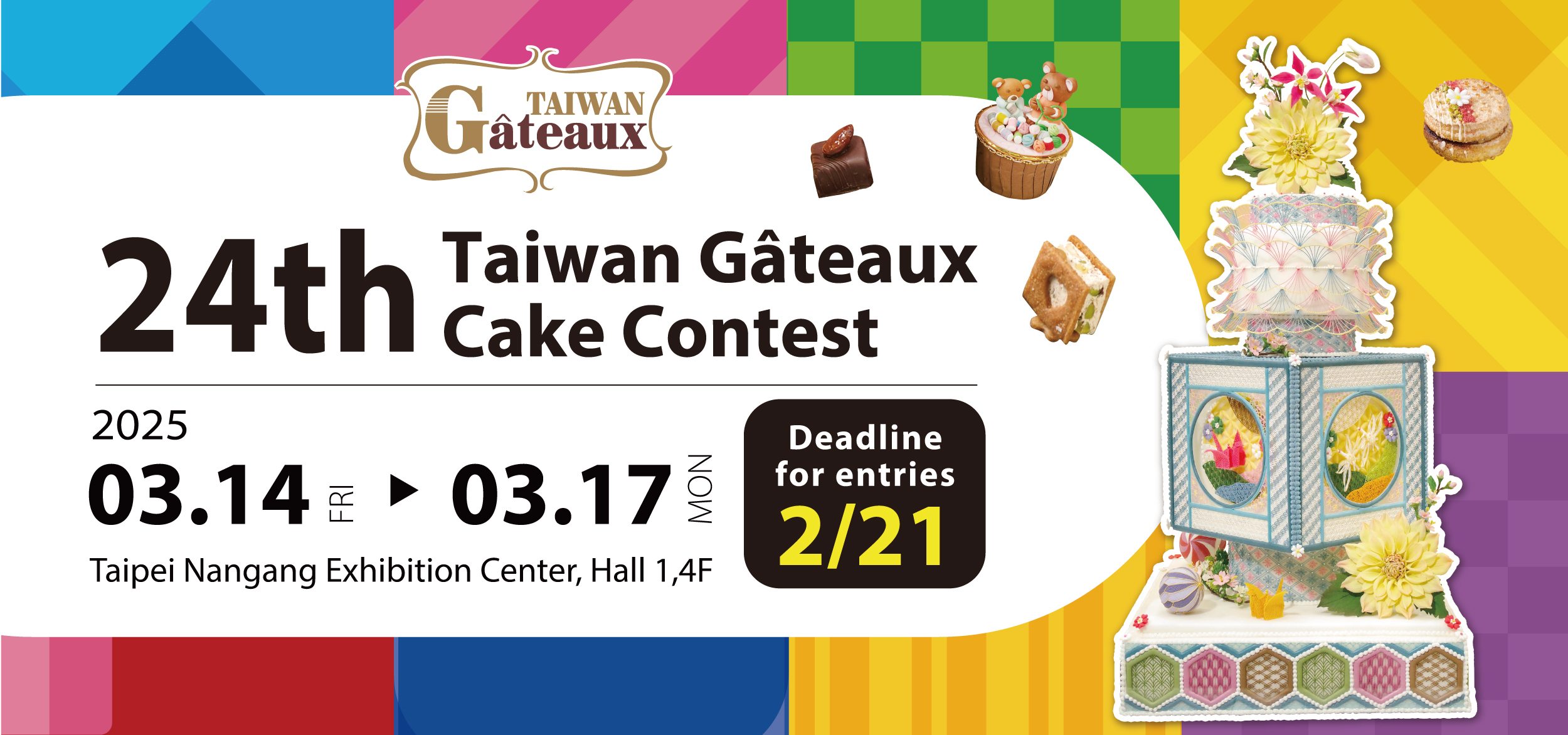 The Taiwan Gâteaux Association was established with the objective of enhancing skills in the baking industry by organizing periodic baking competitions and seminars, also cultivating a new generation of bakers, to helping them become a patissiers and meet international standards.
The Taiwan Gateaux Cake Contest is divided into student group and professional group. The competition includes 9 categories: Marzipan、Grand Craft、Sugar Art Craft、Chocolate Art Craft、Mousse Cake、Confirties & Chocolate、Gift Cake&Package、Rice Flour Cake、Decorative Exhibit.
Application
Sign up:https://www.surveycake.com/s/mM1Qr
Call for works:2022/2/22
Preliminary Result announcement:2022/3/3
Final contest check-in:2022/3/16
Final contest & score:2022/3/17
Final contest area: Taipei Nangang Exhibition Center, Hall 1, 4F Taiwan Gâteaux Cake Contest Area.
Category
Student
Professional

Marzipan

Grand Craft

Sugar Art Craft

Chocolate Art Craft

Marzipan
Grand Craft
Sugar Art Craft
Chocolate Art Craft
Mousse Cake
Confirties & Chocolate
Gift Cake & Package
Rice Flour Cake

Decorative Exhibit
Schedule
Date
Time
Content

March
16

(Wed.)


Not open to the public.

12:30
|
14:30
Team Registration & Checking of Materials, Tools and Pre-Competition Instructions
(Marzipan、Grand Craft、 Sugar Art、Chocolate Art Craft、 Decorative Exhibit)
14:30
|
16:00
Team Registration & Checking of Materials, Tools and Pre-Competition Instructions
(Mousse Cake、Confiserie & Chocolate、Gift Cake、Rice Flour Cake)
March
17
(Thu.)
09:00
Entrance of Jury, Coached and Competitors / Pre-Competition Instructions
09:50
Cores Calculation
12:30
|
13:30
Award Ceremony

March
18-20

 Demonstration

March
17 (Thu.)
|
March
20(Sun.)

10:00
|
18:00


(Last day until 17:00)

Exhibition
Organizer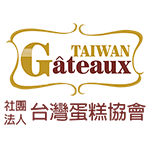 ▌Website http://www.cake123.com.tw/
▌FB https://www.facebook.com/gateaux.cake123/
▌Instagram https://www.instagram.com/taiwan.gateaux/
Video